"A worrisome and potentially dangerous new trend"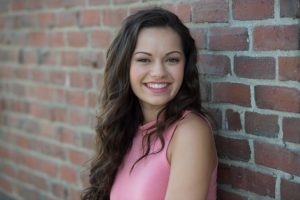 (Issued FALL 2018) — Would you try doing wheel alignment on your car? Probably not.
So when it comes to 'teeth alignment,' you shouldn't try to do it yourself. But in a worrisome and potentially dangerous new trend, some people — hoping to improve their bite and smile at a reduced cost — are turning to programs involving 'doctor-directed' remote instructions, videos and virtual office visits.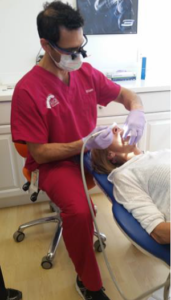 Dr. Andrew Chase of ARCH Orthodontics, now in its 45th year and operating nine offices between Boston and Cape Cod, strongly warns against such high-risk decisions: "After dental school (4 years) Orthodontic specialization requires an additional 2-3 years and some 3,700 additional hours of training. Your teeth, jaw and smile create your first impression, so moving teeth should never be managed from 1,000 miles away. Do-it-yourself Orthodontics can cause permanent loss of teeth and lifelong dental problems."
He adds, "We have documented cases where patients caused irreversible damage to their teeth and supporting bone, resulting in loss of anterior teeth. There's no mechanism to know the health of the gums and bone without an in-person expert evaluation. Moving teeth, even in the presence of a mild issue, may create major problems as tooth movement will rapidly exacerbate the damage being caused. The problem with periodontal concerns is that they predominantly go unnoticed by the patient because there is rarely any pain — until they are too late to resolve easily."
"'Doctor-directed' usually means by a general dentist — not an Orthodontist," Dr. Chase stresses. "In addition to post-doctoral training, Orthodontists amass thousands of hours of continuing ed throughout their careers. In contrast, dentists may take a short course to be 'certified' in aligner therapy, but that's not equivalent to Orthodontic training."
Dr. Chase says, "If the goal is fewer visits to the Orthodontist, we can tailor a program for you. The most important take-home is our commitment to oversee the process from start to finish, being fully engaged in the health and well-being of each patient. We never 'send you out on your own' to manage your care and progress with our fingers crossed that nothing goes wrong — like those aligner warehouses are doing. We are always here to discuss your case personally."
The American Association of Orthodontists says self-treatment programs can do more harm than good — and cost more. "In the end, you may need to pay again to fix mistakes," says Dr. Chase. It sounds good to 'bypass the middleman' (Orthodontist), but we really know best how to ensure that the teeth and jaw fit together properly. You need to start with an in-person assessment and work with a professional who keeps track of your progress and diagnostic records,"
ARCH Orthodontics offers free consultations – a $500 value – and no-interest financing. The practice offers a courtesy discount to those currently serving in the military, veterans and members of their immediate families, as well as to municipal employees and their immediate families. For more info or to request a free consultation call (781) 209-6776.
– By Stanley Hurwitz / 508-269-0570 / stanhurwitz@gmail.com