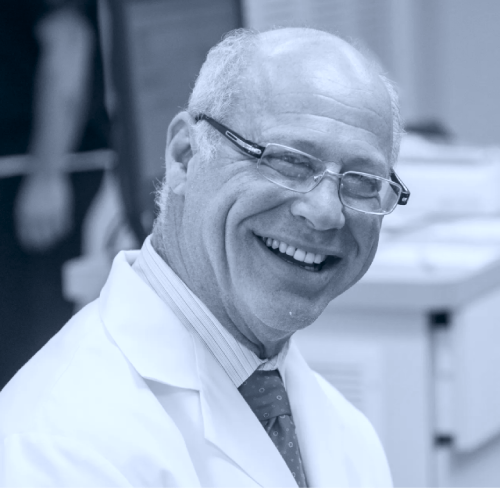 Founder, Retired Orthodontist
For over four decades, Robert Chavez, has been treating generations of families and their smiles in southeastern Massachusetts. Starting in Stoughton, Dr. Chavez began practicing in 1974. Shortly thereafter, he expanded the practice to its second location which was Hyde Park. The ARCH name and brand was born when his son, Dr. Andrew Chase, joined the practice in 1998. Together, they expanded the practice to the multi-location practice you enjoy today. The name ARCH was conceived from three roots; first, it is an acronym for their combined names: Andrew, Robert, Chase, and Chavez. Second, it represents the dental arch, their primary focus for improvement, and finally, it represents the strength of both the family and the arch structure itself.
While in dental school, Dr. Chavez worked as a teacher pursuing a dedication to education that had deep-seated roots within his family, dating back to his grandfather and grandmother who taught in Russia.
"There's a love of giving and creating a cooperative society that was exemplified in the old days of education," Dr. Chavez said. "This role of teacher translates to the role of doctor as a means of communicating with patients and parents. It's about using my profession as a creative expression of who I am, and what I'd like to have as far as healing the world and making sure my team is able to operate effectively, efficiently, and joyfully in their chosen work," he said.
Dr. Chavez's vision of a passionate team, dedicated to providing the most comprehensive, caring, and complete 0rthodontic care to patients of all ages has come to fruition. The team is committed to a simple mission: To be the best Orthodontic group practice and give patients the best possible smile for the rest of their lives.
ARCH's success can be traced to adherence to five core values: Support, Professionalism, Integrity, Respect, and Excellence. (SPIRE)
"The secret to creating generations of beautiful smiles means treating people so well that they have an exceptional experience that they remember. That leads to long-lasting memories and friendships through which we become family. That closeness and trust starts with our youngest patients."
Dr. Chavez looks to his role of Dad to four fabulous children as the apex of his life. Along with the joy of being a husband, Dr. Chavez rounds out his life with golf, fishing, sculpting, drawing, carpentry, metalworking, and building and remodeling houses. "It is a delight — working with and enjoying the relationships of thousands of patients, parents and friends developed through ARCH over four decades," he said.
Education
Hunter College (Undergraduate Studies)
Howard University (Doctorate in Dental)
Boston University School of Dental Medicine (Certificate of Orthodontics)
U.S. Public Health Service

—

San Francisco, CA (One-year internship)
Awards & Affiliations
Alexene Montigue Cobb Award for Excellence in Anatomy
Block Drug Essay Award

—

"the effects of cancer chemotherapeutic drugs on the oral mucosa"
American Association of Orthodontics
Massachusetts Association of Orthodontics (Past President, Treasurer)
American Dental Association
South Shore Dental Society
Brigham and Women's Hospital (Associate Surgeon)
Operation Smile
Stoughton Youth Commission as a founding member in 1978 and continuing over twenty-five years!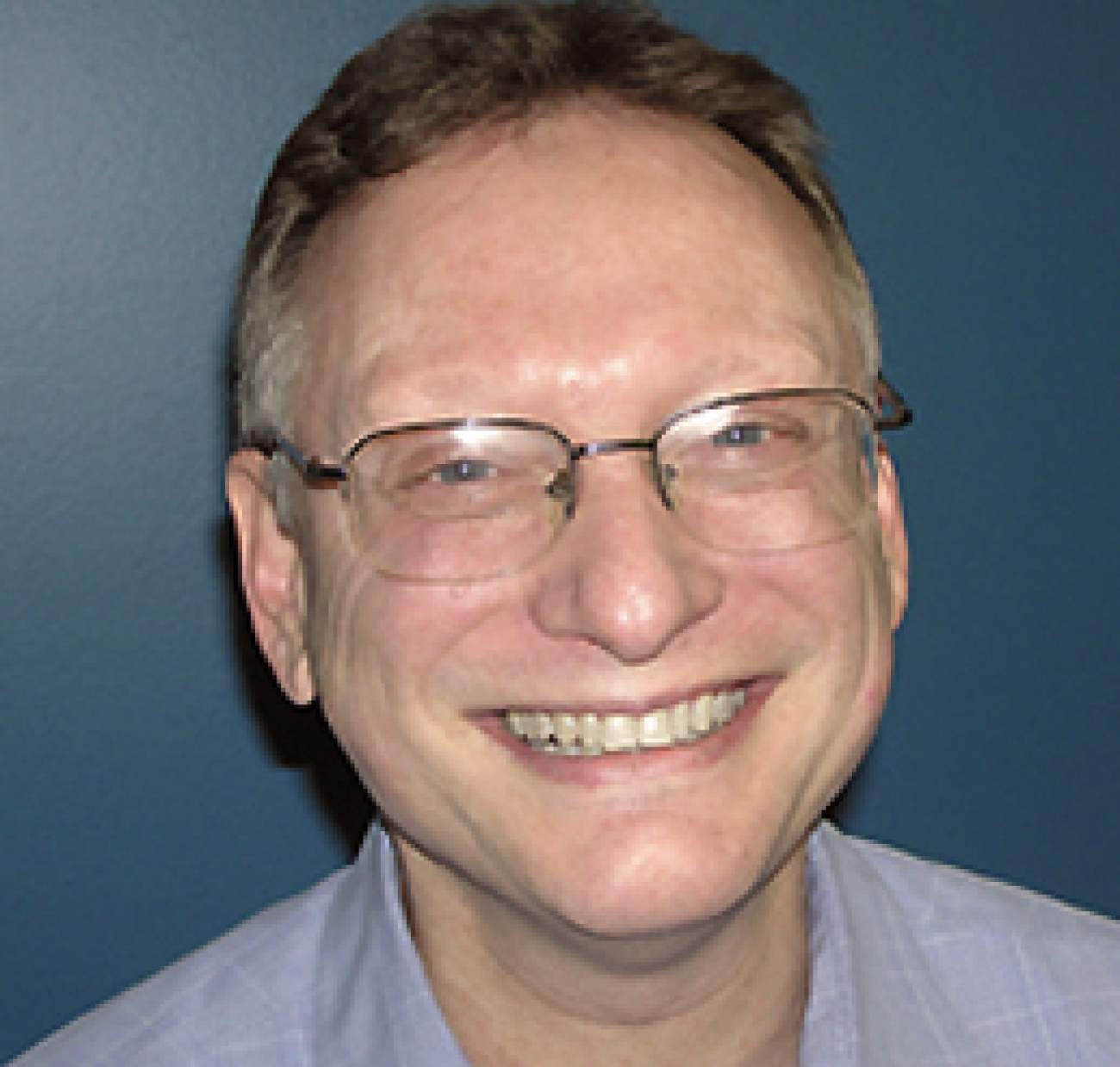 Dr. Ives Tucker, a seasoned and talented American Board of Orthodontics Certified orthodontist from New York City, has relocated to Massachusetts and set his sights on straightening out the smiles of the Greater Boston area. February marks the beginning of his prided stewardship with ARCH Orthodontics in their Hyde Park office. ABO Certification is an optional certification held by less than half of all practicing orthodontists.
In making the announcement, Dr. Andrew Chase said, "We are thrilled to welcome such a detailed oriented, genuinely caring, and compassionate professional with extraordinary talents and expertise in smile design and bite improvement, whose passion for this profession has driven him to continue on his chosen path after moving to Massachusetts to be closer to his family. His effervescent smile and good humor are sure to set patients and parents at ease while they enjoy their time at the office, creating their amazing future smiles."
Dr. Tucker, the son of a General Dentist and brother of an orthodontist, is a native of New York City and has been passionate about improving the look and outlook of his patients since he started practicing in 1986. His education journey took him through NYU for a BA in History, NYU Dental school for his DDS, a General Practice Residency at Eastman Dental Center in Rochester, and back to
NYU for his specialty degree in orthodontics. Dr. Tucker knew orthodontics was the key pathway for his patients to develop self-confidence and pride within themselves from very early on. Spending his entire career until his move practicing in Brooklyn, Dr. Tucker enjoys the pace of a city-type practice making Hyde Park a natural fit. On the topic of education, Dr. Tucker loves to educate patients and students alike. Prior to leaving New York, he enjoyed a short tenure teaching at NYU Langone Hospital in order "to teach residents and to stay on top of the most current trends in orthodontics."
Fun Fact: Dr. Tucker was a finalist in the 2012 Invisalign Shootout. This is a case presentation competition for how well he treated a complex Invisalign case! He is a true master at his craft. Dr. Tucker remarks, "After I sold my practice, I wanted to be closer to my two daughters and four grandchildren. Being in Massachusetts has been great for that so far, but I still really enjoy working with patients, so I am not really ready to stop anytime soon!" Outside of work, Dr. Tucker enjoys playing piano, drums, and golf. Are there any card players out there? Dr. Tucker remains committed to his weekly Bridge game and is an avid poker player too. Please join us in welcoming Dr. Tucker to ARCH!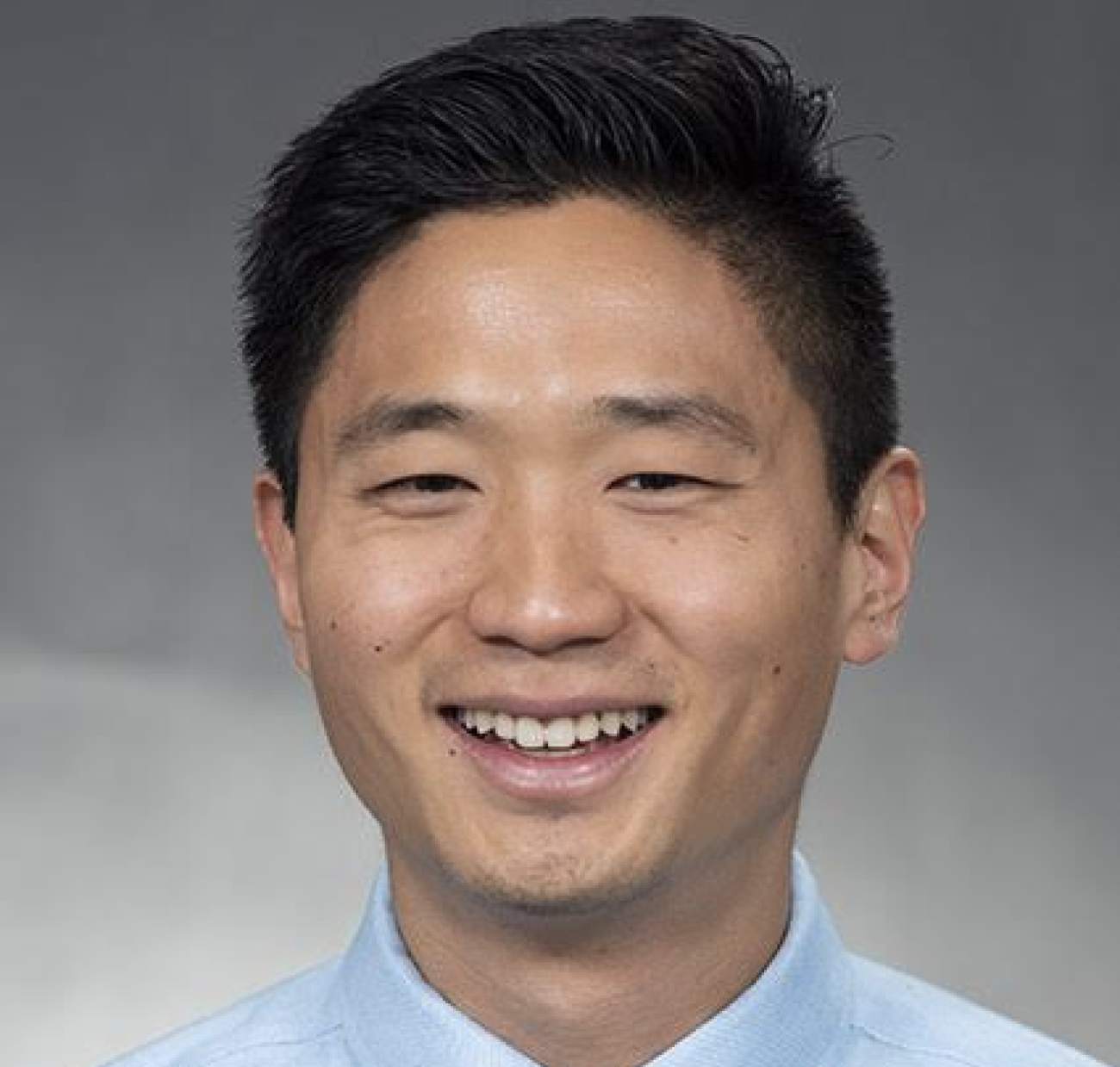 Dr. Daniel Lee, an award-winning dental professional and researcher, takes amazing care of our orthodontic patients of all ages at the practice's Stoughton, Canton, and Hyde Park offices.
In making the announcement, Dr. Andrew Chase said, "We are delighted to welcome a true professional with such a high level of insight and caring — a wonderful addition to the ARCH team. He is adept with leading-edge technologies and techniques and takes a holistic approach with each patient."
On his interest in orthodontics, Dr. Lee, a native of Boston's North Shore, says, "I honed in on this specialty when I saw how it allows me to deliver patient-focused health care while maintaining a close relationship with patients and family members. Best of all, giving children and adults the smile they've always wanted and giving a tangible boost to their self-confidence and quality of life is very fulfilling."
Dr. Lee reflects, "As someone who didn't have the easiest time fitting in as a child, I know the importance that even the smallest increase in self-confidence can provide. It's one less thing a patient might have been self-conscious about. When I see my patients look in the mirror for the first time after getting braces off, I can see, whether it's through their huge smiles or happy tears, that I was able to be part of a life-changing experience. For adults who may have delayed treatment, the ability to finally deliver their esthetic and functional end goal is enormously fulfilling."
A graduate of Dartmouth College with a B.A. in Biology/Biochemistry, Dr. Lee received his D.M.D. at the University of Connecticut School of Dental Medicine, and his Certificate in Orthodontics and M.S. in Dental Sciences at the Adams School of Dentistry at the University of North Carolina, Chapel Hill. He has done research in Orthodontics and Biochemistry. As for volunteer activities, Dr. Lee organized summer screening clinics for migrant farm workers, volunteered at the Mission of Mercy of the Connecticut Dental Association, educated 5th graders on health topics in Hartford public schools, and coordinated oral treatments for underprivileged individuals in Chile. He has won prestigious awards and honors.
Outside work, Dr. Lee enjoys travel, cooking, swimming, hiking, and playing sports. Since his childhood, he's been an avid fan of the Red Sox, Patriots, Celtics, and Bruins, and enjoys watching games and victory parades. He speaks Korean conversationally. He says, "I like to spend time with my family and friends and have always tried to find ways to devote time back to the community."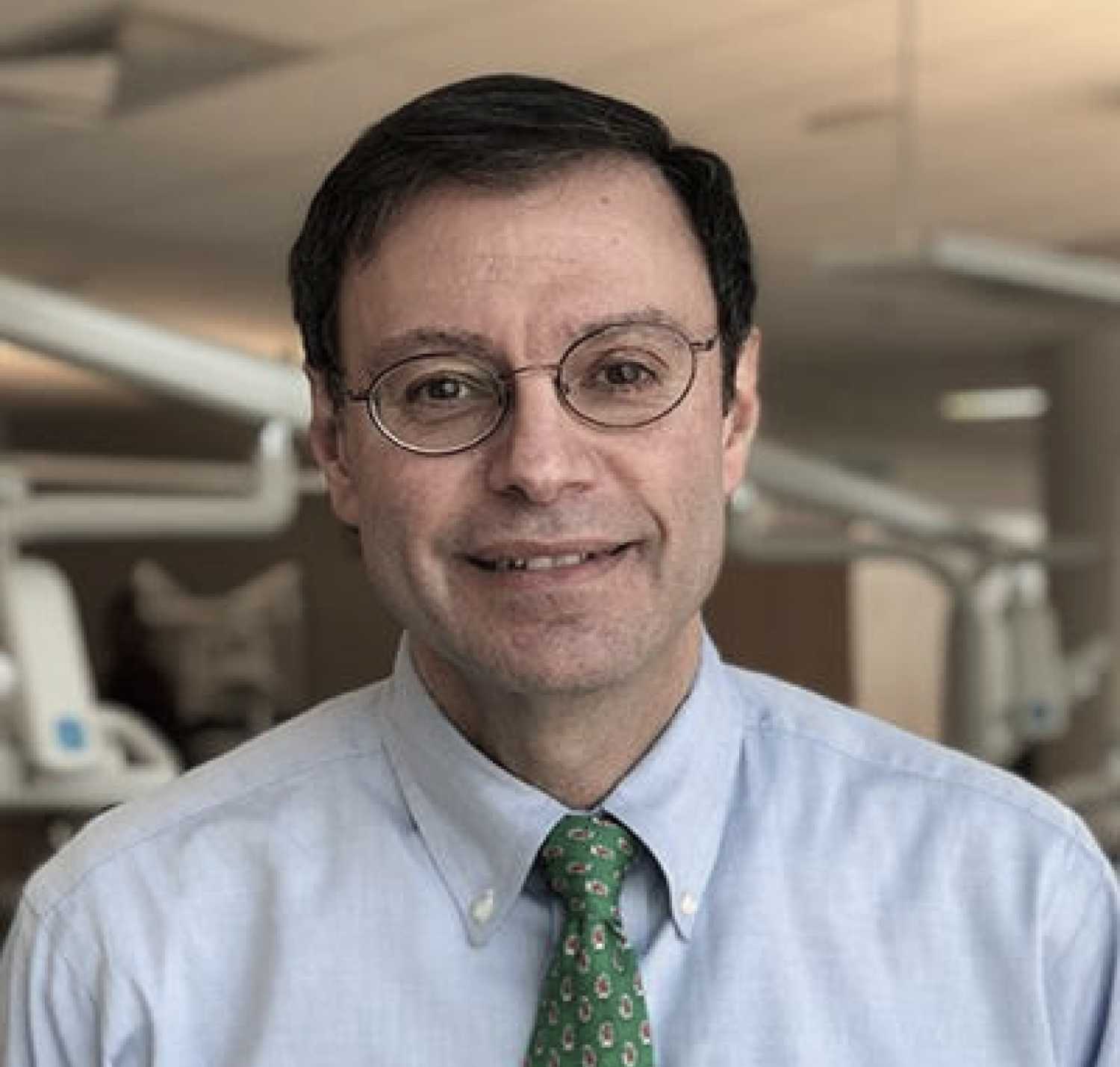 Dr. David Cabeceiras is what they call a "Double Jumbo," being a graduate of both Tufts University School of Dental Medicine for dentistry as well as his specialty in Orthodontics. His passion for teaching was spawned early on, and he has been a long-time member of the school's Orthodontic faculty. With ARCH, Dr. Cabeceiras sees patients in both the Bridgewater and the Stoughton offices.
Dr. Chase says, "Dr. Cabeceiras has a long track record of exceptionalism that blends wonderfully with our team. We all share a mutually beneficial approach to our professional and personal lives using ARCH's core values, recognized by the acronym SPIRE: Support, Professionalism, Integrity, Respect, and Excellence."
On joining the practice, Dr. Cabeceiras said, "ARCH offers a great opportunity to continue a high level of care in a patient-centered environment with the most up-to-date technology including digital radiology and CBCT scans. A group practice allows doctors to share ideas to solve complex problems which raises the standard of care for patients. These attributes combined with great assistants and staff are the reasons why I decided to join the practice."
It was in dental school that Dr. Cabeceiras decided to specialize in the treatment of children: "Orthodontics has such a great impact on a child's dental growth and development. No two cases are alike so the challenge of diagnosis and individualizing treatment plans is what most appeals to me." One patient anecdote stands out. In 2006, Dr. Cabeceiras read an article concerning a former patient who was selected as Miss Massachusetts. "I contacted her and she visited the office. It was a treat to see her all grown up and on her way as we all shared in her accomplishments. She sent me a signed photo thanking me for her smile that hangs in the waiting room for patients to admire."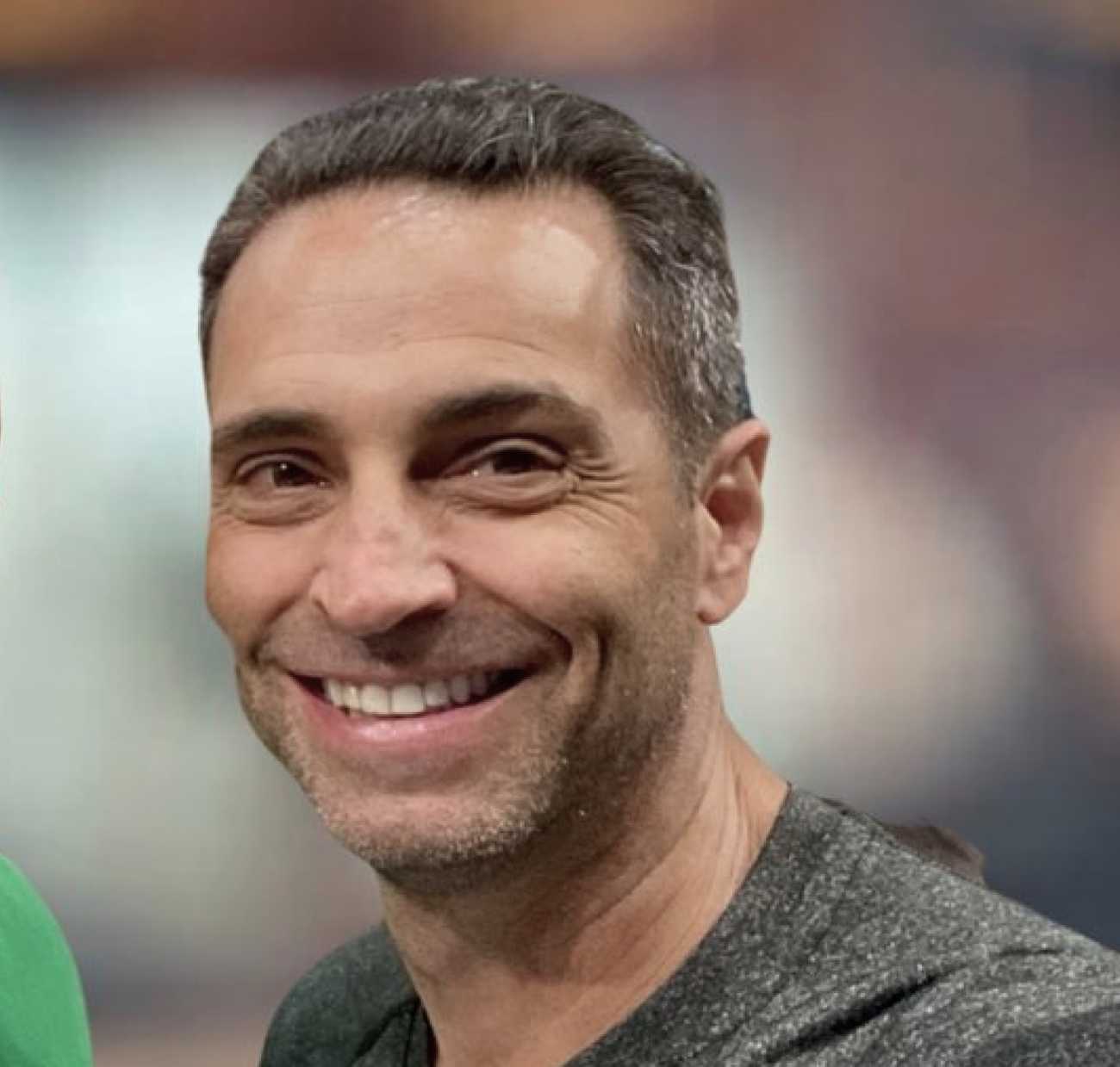 For Dr. Andrew Chase, DMD, MSD, Orthodontics is a family affair — working alongside his father Dr. Robert Chavez at ARCH since 1998. Together, they have improved tens of thousands of smiles and lives from Boston to Cape Cod. While Dr. Chavez started the practice in 1974, the ARCH name and brand were born when Dr. Chase made the decision to settle in Massachusetts upon completion of his orthodontic residency. Together, they expanded the practice from two offices to the multi-location practice you enjoy today. The name ARCH was created by Dr. Chase from three roots; first, it is an acronym for their combined names: Andrew, Robert, Chase, and Chavez. Second, it represents the dental arch, their primary focus for improvement, and finally, it represents the strength of both the family and the arch structure itself.
What's kept him in the business? The future, more specifically, his patients' future. Dr. Chase enjoys the satisfaction of knowing he can change the way patients of all ages experience life by correcting and perfecting something as evident as their smile.
"We are improving the lives of people in ways that many don't even realize are happening. We're effectively changing their future," said Dr. Chase. "Patients who come to us enter an environment where they're surrounded by professionals who truly love what they do. We don't approach our work like it's a job. We're creating and customizing smiles. We help to create dreams. Call us dream enablers!"
Although he grew up as a "city kid" in The Bronx, he enjoys being in the suburbs of Boston for a number of reasons. "It's so rewarding to really get to know who our patients truly are. We spend years with them during treatment and develop a relationship with entire families that is very unique, and being able to see them in and around town really fosters the familial relationships we strive for" said Dr. Chase. "You see the transformation in their smile and their life. There's nothing more special than putting a smile on someone's face and having such a positive impact on their life. Another joy of being in practice for a long time is reconnecting with your former patients, who are now parents bringing their children to see us!"
For Dr. Chase, being exceptional at what he does is truly who he is. "We consistently educate our team in order to perform at the highest levels. The education goes well beyond just clinical techniques. Our team members are coached to approach both their professional and personal lives with our ARCH philosophy which uses core values as a guide and is recognized by the acronym SPIRE: Support, Professionalism, Integrity, Respect, and Excellence."
Dr. Chase stays busy outside the office with his wife Kimberly and their two daughters, Chloe and Mila. He also enjoys boxing, working out, cooking, barbecuing, traveling, skiing, snowboarding, and just being outdoors.
Education
State University of New York

—

Albany (Undergraduate Studies

—

left prior to graduation to enter dental school after 3 years of college)
Boston University School of Dental Medicine (Doctorate in Dentistry)
Boston University School of Dental Medicine (Certificate of Advanced Graduate Study; Master's in Science in Oral Biology)
One-year General Practice Residency at Saint Barnabas Hospital
Chief Dental Resident at Saint Barnabas Hospital
Accreditations & Affiliations
American Association of Orthodontics
American Dental Association
Massachusetts Association of Orthodontists (Past Treasurer, Past President, Current Chairman Public and Professional Relations Committee)
South Shore District Dental Society
Operation Smile

—

World Journey of Hope and Inaugural Mission to Peru