Orthodontic treatment has never been more convenient, easy, and discreet.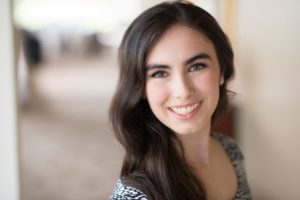 (Issued Winter 2018)  — If you or someone you know has been thinking about improving your smile, maybe an Orthodontic visit should be one New Year resolution you will be excited to keep.
While resolving to get more exercise, cutting back on snacks, and taking up a new hobby are all worthy goals, braces are the one resolution that can simultaneously enhance your appearance, raise your outlook, boost your self-confidence, improve your overall health, and maybe even advance your work and social life.
Dr. Andrew Chase of ARCH Orthodontics says, "One change that lasts a lifetime is Orthodontic care. Your smile is one of the first things people notice about you, so you don't want to feel self-conscious about  your teeth and smile." He says Orthodontic treatment has never been more convenient, easy, and discreet, and lists several reasons to start Orthodontic treatment with the start of a fresh year:
Clear braces such as Invisalign are almost invisible. People hardly notice you're wearing them.
New treatments and technologies can reduce braces time by up to 50%.
Misaligned teeth can lead to greater plaque buildup, increasing the amount of bacteria. This can result in periodontal disease.
Correct alignment may also prevent the kind of tooth and jaw discomfort that can come from uneven wear.
Millions of adults mistakenly believe that braces are just for children or teens, or that they're too unsightly for a grown-up social life. But today's Orthodontics are for anyone from 4 to 84.
ARCH is offering a New Year special for anyone who starts a new treatment plan before January 31, 2018. The offer includes: A complimentary Orthodontic evaluation (a $500 value); No-interest financing; and fees frozen at 2017 levels.
ARCH recently completed a comprehensive study and determined it is among the first practices in its service area– that stretches from Boston to Hyannis — to certify that all its materials and equipment are gluten-free.
To make an appointment at one of ARCH's 9 offices, call (781) 209-6776. Veterans and members of the military and their families receive a courtesy discount.
–  By Stanley Hurwitz /   (508) 269-0570  /   stanhurwitz@gmail.com