Dr. Marisa Reason Joins the Practice's Hyde Park (Boston) Office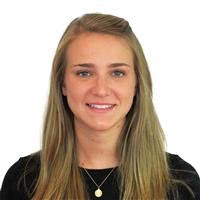 (Issued Summer 2018) — There's a new 'Reason' (with a capital 'R') to trust your family's smiles to ARCH Orthodontics!
Dr. Marisa Reason has joined ARCH Orthodontics, seeing patients at their Hyde Park (Boston) office, 1259 Hyde Park Ave. ARCH has 9 offices between Boston and Hyannis.
In making the announcement, ARCH's Dr. Andrew Chase said, "We are excited to add Dr. Reason's high-level clinical skills and experience to help patients of all ages improve their oral health and appearance, their smiles and their self-confidence. Her dedication to our profession, patients and community is in concert with our history of 'creating generations of beautiful smiles.'" Dr. Chase's father, Dr. Robert Chavez founded ARCH 45 years ago.
Dr. Reason recalls her career path decision: "I became interested in Orthodontics when I was a 13 year-old Orthodontic patient who feared doctors and dentists. But my Orthodontist put me at ease. The staff was happy and passionate about their work. I thought if I could be an Orthodontist, I'd fulfill my love for the sciences, my passion for the arts, and innate ability to connect with people. ARCH was highly recommended by a colleague and faculty. After I shadowed their staff, I understood that 'excellence' is their watchword."
A graduate of Vanderbilt University with a Pre-Dental concentration, Dr. Reason earned her DMD at the University of Pennsylvania School of Dental Medicine followed by her CAGS/MSD in Orthodontics and Dentofacial Orthopedics in the Advanced Orthodontic Training Program at the Boston University Henry M. Goldman School of Dental Medicine. She also focused on sleep apnea in adults and children and how Orthodontic treatment and orthognathic surgery can help.
Last year Dr. Reason served as an Orthodontic Resident at Franciscan Children's Hospital, treating patients with special health care needs requiring interceptive and comprehensive Orthodontic treatment. She has served as a volunteer for United Community Clinics tending to basic dental needs in a team setting. She is a member of the American Dental Association and American Association of Public Health Dentistry. Outside the office, Dr. Reason enjoys cooking for family and friends and practicing yoga. She is a certified barre workout instructor.
ARCH Orthodontics is among the first practices in its service area to certify that its offices are 100% gluten-free. The practice offers are: custom-made mouth guards, orthotic devices to relieve sleep apnea and TMJ/neck pain; and a comfortable appliance that can speed alignment, often cutting treatment time by 50%. The practice now operates a Pediatric Dentistry office in Stoughton.
To make a appointment at any of ARCH's 9 convenient offices, call (781) 209-6776. ARCH offers free initial consultation (a $500 value), and interest-free financing. Veterans and members of the military and their families receive a courtesy discount.
– By Stanley Hurwitz / 508-269-0570 / stanhurwitz@gmail.com