Long-time Ortho Practice ARCH Adds First Pediatric Dentist to Its Team
To Celebrate Spring: $99 New Dental Patient Special
(Issued Spring 2018)  — ARCH Orthodontics, founded in 1974, never had a Pediatric Dentist on its team – until now.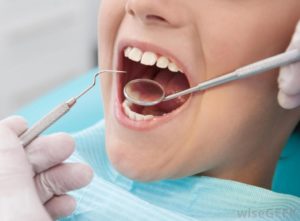 Dr. Andrew Chase, who heads the practice founded by his father Dr. Robert Chavez, estimates that ARCH's team has improved the smiles of over 25,000 patients – 75% of them children.
He says, "Both Orthodontists and Dentists are trained to help patients enjoy a lifetime of good dental and oral health, but they go about achieving this goal in different ways. Dentists – like our new team member Dr. Karissa Koster —  are experts for regular oral hygiene exams and cleaning, taking care of cavities, treating gum disease, tooth decay, toothaches, and other  oral health problems. Orthodontists are specialized Dentists trained to diagnose, prevent and correct structural problems, as well as crooked or misaligned teeth. Both require four years of dental school, two to three years of post-graduate training, plus extensive clinical certification and licensing.
"A Pediatric Dentist is a natural fit for ARCH, enabling us to provide all a young patient's dental needs under one roof," says Dr. Chase. "Prevention and treatment are the primary focus of Pediatric Dentists along with educating parents on how best to help with their children's dental care. Dr. Koster is the perfect addition to our team as she shares ARCH's commitment and passion for helping children and their families feel valued, loved, and cared for."
Dr. Chase adds, "While children should visit their Dentist by age one or within 6 months after the first tooth, every child should have an Orthodontic evaluation by age 7 to detect and treat any problems before they become advanced. Dentists may refer youngsters to an Orthodontist once adult teeth begin to grow in. Now that collaboration is easier for everyone." A Pediatric Dentist is an expert on unique dental needs of infants, children, teens and patients with special needs. If a child has developmental issues or needs to be seen in a hospital setting due to another medical condition, a Pediatric Dentist can provide that treatment or make the best referrals." He suggests that parents ask about New Patient Specials for their children.
Dr. Chase says,, "Parents should call now to take advantage of the Spring $99 New Dental Patient Special that includes Exam, X-rays, Fluoride and Cleaning — a savings of $250 (for patients with no insurance.) For Orthodontic patients, ARCH offers free initial consultation (a $500 value), and interest-free financing.
 –  By Stanley Hurwitz /   508-269-0570  /   stanhurwitz@gmail.com