Courtesy Discounts Say 'Thank You'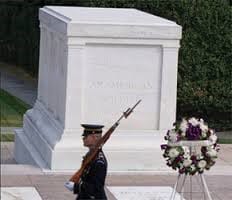 (Issued Summer 2017)  — "With Flag Day on June 14 and Independence Day less than three weeks later, what better time  to reflect on the brave men and women who served in all branches of our armed forces  throughout U. S. history?" says Dr. Andrew Chase of ARCH Orthodontics.
The staff at ARCH Orthodontics salutes those who gave the ultimate sacrifice, honors veterans who served, and those serving today around the world. As a token of appreciation, through July 31 at all nine of the practice's offices, those currently serving, veterans, and members of their immediate families are receiving a 5% courtesy discount on Orthodontic services, All patients receive a complimentary initial consultation (a $500 value) and are entitled to no-interest financing.
Flag Day, which falls on June 14, commemorates the adoption of the U. S. 'Stars and Stripes' in 1777. Independence Day, July 4, marks adoption of the Declaration of Independence by the Continental Congress in 1776.
Dr. Chase says, "We salute our National Heroes who defend and protect our country. They deserve a healthy and great smile because of what they've done or are doing. A healthy America needs healthy citizens, Life is full of things to smile about and Orthodontic treatment is an investment in that smile which will reap benefits for a lifetime. A healthy and attractive smile creates a better impression on the outside that permeates from the inside."
He also called attention to two high-tech treatments now offered by ARCH:
"Accelerated Orthodontics' – Using AcceleDent NOW, Patients can cut the time a patient needs braces by up to 50%.' Using AcceleDent once per day speeds up bone remodeling with micro- vibrations. Dr. Chase says, "While the Orthodontist works to move teeth in specific directions, the vibrations accelerate the bones surrounding your teeth to speed up the movement."
Orthotics for Sleep Apnea — For children and adults with mild obstructive sleep apnea (OSA), ARCH doctors evaluate the patient and fit him/her with a custom orthotic device that is more comfortable, less invasive, and less costly than traditional CPAP therapy. Early evaluation and appropriate treatment can prevent or correct OSA — and improve its signs and symptoms — thus improving one's overall health.
Patients are asked to call now (781) 209-6776) and mention the family member who served or is serving in the military when setting up an appointment. For more info contact (781) 209-6776, or visit www.archorthodontics.com. ARCH Orthodontics, with 9 offices between Boston and Cape Cod, is the Official Orthodontist of Miss Massachusetts,        
 –  By Stanley Hurwitz /   (508) 269-0570   /  stanhurwitz@gmail.com