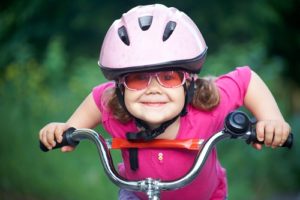 (Issued Fall 2017) — Anxiety naturally comes with the start of a new school year. And some students have something else to worry about: Their new braces.
"There's a huge positive angle to having braces that many folks overlook," says Dr. Andrew Chase of ARCH Orthodontics. "Sometimes kids with braces make new friends when they have new braces, too. And sometimes it's a conversation starter with kids who don't have braces."
With a bit of advance planning, going back to school with braces goes smoothly, Dr. Chase says. He works with parents and patients to help them prepare, offering ARCH Orthodontics' 'Braces Back-to-School Checklist':
Toothbrush/toothpaste – to remove food particles, avoid cavities and bad breath
Lunch  & snacks – Avoid hard and sticky foods. Cut veggies into smaller pieces.
Retainers – Bring retainer case to safeguard it when it's not in your mouth.
Rubber bands – Keep a supply in your locker; replace them after eating.
Wax — Pads braces from their lips.
Mouth Guard – Highly recommended if you play any sports.
Water bottle – To stay hydrated and keep mouth clean and fresh.
Dr. Chase tells young patients, "Don't forget to SMILE! Show off your beautiful smile to your friends and family and tell them they too can start their journey to a beautiful and healthy smile by visiting ARCH for a complimentary initial examination. Once a student has his/her 'Back-to-School Action Plan,' Orthodontic anxieties will fade away and the student will be able to focus on all the excitement that fall and being back at school bring!"
Before the busy Fall schedule is filled in, Dr. Chase recommends that parents make an appointment at any of ARCH's 9 offices. ARCH, the Official Orthodontist of Miss Massachusetts, offers free initial consultation (a $500 value) and interest-free financing.
 –  By Stanley Hurwitz /   (508) 269-0570   /   stanhurwitz@gmail.com