"I get immense personal satisfaction from transforming smiles and lives."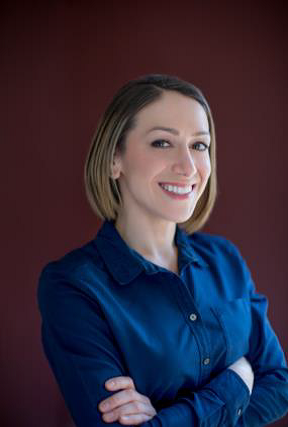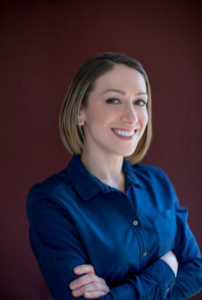 (Issued Summer 2018) — Dr. Ella Osborn who earned her DMD degree magna cum laude and her MS in Dentistry (MSD) and Certificate (CAGS) in Orthodontics and Dentofacial Orthopedics from the Boston University Henry M. Goldman School of Dental Medicine, has been named to the Orthodontic team at ARCH Orthodontics which operates 9 offices from Boston to Hyannis.
Making the announcement was Dr. Andrew Chase who says Dr. Osborn will primarily see patients of all ages at ARCH's Hyde Park and Westwood offices. Here are excerpts from a recent interview:
When did you first become interested in a career in Orthodontics?
I really became aware of the transformative power of Orthodontics during and after my own Ortho treatment. My teeth were misaligned and, growing up, I never really smiled because I was shy and didn't want to show my teeth. Once braces gave me a beautiful smile, I immediately became happier and more confident. I felt like a new, different, better version of myself. It was a singular event that altered the course of my life.
Why did you decide to join ARCH?
ARCH is a true team where every member is valued, respected, and nurtured to evolve, improve and grow. While what we do is serious, the atmosphere is fun, quick paced, vibrant and dynamic. I think ARCH chose me because I love to connect with and help patients. I'm excited about what Orthodontics can achieve and want to share that gift with everyone.
What excites you most about Orthodontics?
Your smile is what people notice first. It's contagious and infectious. It makes others smile and spreads happiness. It conveys confidence and competence, and invites trust. These qualities are so important to us as adults, but are even more valuable during the formative teenage years. They form the blueprint of your whole disposition and the direction a child's life can take. We can radically make changes at all stages of life that will resonate for a lifetime.
Are there new treatments and technologies patients might want to learn about?
I love using Invisalign to correct not just simple Orthodontic malocclusion, but significant conditions that previously could only be done with braces. We apply new technology to make treatment better, faster, easier, more comfortable and more predictable. Minimally invasive techniques and appliances such as Acceledent and Propel help speed up tooth movement and decrease treatment time,
Want to share a few other things about yourself?
I've devoted to volunteering and spent two years as Community Service Chair for the American Association of Women Dentists for two years, and have treated hundreds of patients in need of dental care in Central America. In my free time, I like to travel, work out, cook, read and explore new places.
ARCH offers free initial consultation (a $500 value), and interest-free financing. Veterans and members of the military and their families receive a courtesy discount. For more info and/or a no-obligation appointment, contact (781) 209-6776.
By Stan Hurwitz / stanhurwitz@gmail.com