A Worthwhile Investment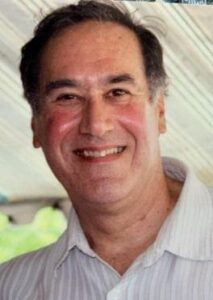 During his banking career, Tom Caron knew the importance of performing due diligence before making any investment.
Now in their late 60's, Tom and wife Ruth decided it was time to investigate corrective measures for their teeth. Both were experiencing crossed and crowded teeth due to a shifting bite and felt, with new treatment options available, they would be able to find the right solution.  Their feeling was "With COVID travel limitations, we decided to use the money earmarked for travel and put it into corrective solutions for our teeth."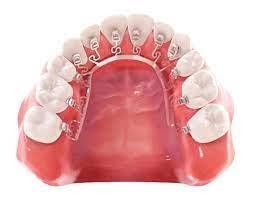 After talking with friends and researching Orthodontic practices, the Caron's chose to literally put their teeth in the hands of Dr. Andrew Chase of ARCH Orthodontics and his Bridgewater office team.  It turned out Ruth was a good candidate for Invisalign, the popular nearly invisible braces.
But, due to Tom's narrow jaw and teeth that were slightly tilted inward, Dr. Chase recommended the new BRIUS® braces, bonded behind the teeth. This system moves each tooth independently so they can be placed exactly where they should be to create the perfect smile. The revolutionary method is gaining popularity because it can shorten treatment time, allows for easier cleaning than traditional braces, and is more comfortable than older methods.
"Neither of us had braces as a child," Tom said. "Dr. Chase promised better results with BRIUS over Invisalign due to my complications."  Dr. Chase said, "As a fixed appliance, BRIUS provides specific benefits for more challenging cases versus Invisalign. Ideal forces directed at each individual tooth based on tooth/root size, bone density, age and gender — all factors that influence capacity for tooth movement. There isn't one solution for everyone.  ARCH provides the ideal solution for each of our patients so that treatment times are as short as possible while outcomes remain at the highest standards."
Tom said, "During my career in banking I spent a lot of time speaking to groups and participated in TV interviews. I was always aware of my crossed front teeth and smiled with my mouth shut to limit their exposure. As I got older I began to realize that a great smile is one of the most powerful ways to greet people and show your openness to conversations. Once Dr. Chase pointed out the specific issues related to my smile, which included a crooked smile, overbite, and crossed front teeth, I realized how much better my smile could be.  I've been showing people the BRIUS system, including my regular dentist who had never seen it before. We chose Dr. Chase and ARCH because of the confidence we felt in him and his exceptionally pleasant staff. I know from experience the work and dedication it takes to maintain a happy and efficient staff. We also appreciate the proximity of the Bridgewater office to our home. We have high expectations for success and look forward to our new smiles."
Tom and Ruth enjoy spending time with their four sons and two granddaughters. The past president of the Bank of Easton in Easton, Mass., enjoys astronomy, tennis, and playing guitar, violin, and many other instruments. He is immediate Past Chairman of the Bridgewater State University Foundation, and is a member of his church band 'In Spirit' which plays at Bridgewater State University's St. Basil's Chapel.
While most Orthodontic treatment begins between ages 9 and 14, today some 30% of braces patients are adults. ARCH, with 8 offices from Boston to Cape Cod, offers prospective patients free initial consultation (a $500 value) and interest-free financing.  Courtesy discounts are offered to anyone serving in the military and their families and veterans, and to municipal employees in towns where ARCH has offices.