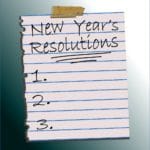 (Issued Winter 2017) — Have you made any New Year resolutions? Maybe a gym membership, getting more organized, eating better?
Here's one you may not have considered: Improving your smile! According to Dr. Andrew Chase of ARCH Orthodontics, "A new smile is an investment in your best asset, and with advances in Orthodontics and technology, it's never been easier to achieve that new smile." He says Orthodontics isn't just for kids anymore as some 30% of today's patients are over age 21.
To ring in 2017, ARCH (www.archorthodontics.com), with 7 offices south of Boston and two on Cape Cod, is making special offers as an incentive to help new patients make and keep their smile-improvement resolutions:
A complimentary Orthodontic evaluation (a $500 value) and free x-rays
No-interest financing
A take-home bleaching kit – a $400 value  –for patients who begin treatment before January 31, 2017
Fees are frozen at 2016 levels for patients who begin treatment by that date.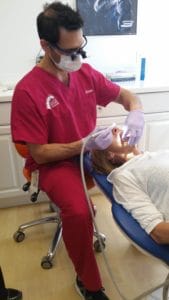 Dr. Chase says, "A smile is the most attractive thing you can wear. That is a great reason to focus on the look and overall alignment of your teeth. A bright white and well-balanced smile guarantees you will turn heads. Studies show a person who smiles more has greater self- confidence and is regarded as more sincere, attractive, and sociable."
"Besides looking great, properly positioned teeth can improve how you bite, chew, and speak, and you're less prone to decay, gum disease, and injury," says Dr. Chase who's been practicing since 1998. "Whatever the patient's age, a perfect smile and great oral hygiene are our goals. Our experienced, a highly-trained and passionate team offers  a warm, fun, inviting environment where each patient receives a smile that will truly make a difference in their lives – not just in the New Year – but also for many years to come."
Now in its 42nd year, ARCH Orthodontics patients range in age from 4 to 84. The practice is the 'Official Orthodontist of Miss Massachusetts.' To schedule a free consultation: (781) 209-6776.  No-interest financing is available.
 –    By Stanley Hurwitz /   (508) 269-0570  / stanhurwitz@gmail.com