Saluting National Children's Dental Health Month

(Issued Winter 2018) –  A unique, free program for parents, focusing on children's dental health, will be held Tuesday, February 27 at 6:30 pm at the Stoughton Branch of the Old Colony YMCA, 445 Central Street, Stoughton. The program, marking National Children's Dental Health Month, is cosponsored by the Y and ARCH Orthodontics, founded in Stoughton by Dr. Robert Chavez in 1974.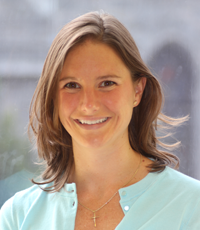 The program, 'A Lifetime of Smiles – Secrets to Healthy Teeth & Happy Smiles for Your Kids,' will be presented by Dr. Karissa Koster, DMD,  who recently joined ARCH as their first Pediatric Dentist. The event is open to all.
Old Colony Y Vice President/Executive Director Ellen Greene says this program is in keeping with the Y's mission of Youth Development and Healthy Living. "We encourage all parents to take advantage of this free event, no matter the age of your children."
ARCH's Dr. Andrew Chase says the program takes on special meaning with the addition of Dr. Koster to his team: "This is a unique opportunity for parents to learn about proper oral hygiene and dental health from an expert." Following the presentation, there will be a question-and-answer period and refreshments. Healthy teeth gift packets will be distributed.
The American Academy of Pediatric Dentistry, of which Dr. Koster is a member, recommends that children see a dentist by age 1 or within six months after the first tooth erupts. Dr. Chase and the American Association of Orthodontists recommends children see an Orthodontist by age 7 so corrections can be made early. Typically, children don't need Orthodontic care until age 11 – 12.
To help plan for the Feb. 27 event, parents are asked to RSVP by Feb. 23.