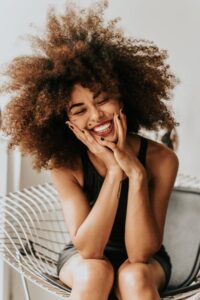 About seven in 10 people feel self-conscious about their teeth. As a result, about 61% of Americans wish they could do something to improve their smiles. The top concerns include crookedness, receding gums, and spaces between teeth.
With Invisalign clear braces, you can improve the appearance of your smile and give your self-confidence a boost! Here are seven things you need to know about Invisalign clear aligners first. Learning more about this treatment option can help you determine if adult braces are right for you.
Once you start treatment, you can put an end to your orthodontic concerns. Then, you can start smiling from ear to ear with renewed confidence.
Read on to learn everything you need to know about Invisalign adult braces today!
1. How It Works
First, it helps to know how orthodontic treatment with Invisalign clear braces actually works.
Your orthodontist will review your existing gap and spacing issues. They'll determine if you're an ideal candidate for treatment. If you are, they'll create a 3D scan of your teeth.
They use this scan to create your clear, plastic aligners.
Invisalign clear aligners are customized to fit around your teeth. The plastic will put a small amount of pressure on your teeth. During the course of your treatment, your teeth will move into the desired position.
They'll work to close the gaps between your teeth or fix any alignment issues.
Every one or two weeks, you'll receive a new pair of clear aligner trays. How many trays you'll need will vary based on your orthodontic needs. You can schedule a consultation appointment with your orthodontist to learn more.
It's important that you wear your clear aligners for 20 to 22 hours each day. Otherwise, you might experience a delay in your treatment.
2. Treatment Duration
During your consultation appointment, ask your orthodontist how long your treatment will take. The duration of your Invisalign treatment will vary based on your orthodontic needs. The state of your jaw and teeth can impact the treatment timeline.
For some patients, treatment lasts for about 10 months. If you have more extensive orthodontic issues, you might require treatment longer. Your orthodontist can give you a more exact timeline.
Ask your orthodontist if you can view before and after photos of your treatment, too.
Once they have your scans, they can show you an image of what your smile will look like after treatment. You'll have an easier time picturing the results.
You can also use the "After" images to determine if Invisalign treatment will meet your needs and expectations.
3. The Benefits
During your consultation appointment, talk to your provider about the potential benefits you can experience with Invisalign. They can also help you weigh the pros and cons between Invisalign clear braces and traditional braces.
Invisalign treatment can straighten your teeth and close the gaps in your smile. It could improve your gum health, too.
If you have crooked teeth, you might find it's more difficult to brush and floss. You could leave food particles between your teeth as a result. Food particles can mix with bacteria to form plaque.
Plaque is a clear, sticky substance that can lead to tooth decay or gum disease (gingivitis). Gingivitis could increase your risk of losing teeth.
Treatment with Invisalign clear aligners can close the gaps between your teeth. You could decrease your risk of gingivitis as a result.
Older patients can benefit from Invisalign if they need dental implants, too.
If you're missing a tooth, the surrounding teeth might start to lean toward the gap. Your teeth might appear crooked. Invisalign can straighten your smile, leaving space for your dental implant.
4. Ideal Candidates
Remember, you can schedule a consultation appointment to review your orthodontic options. Your provider can determine if you're an ideal candidate for treatment. They can help you choose between types of adult braces based on your distinct needs.
Patients are likely an ideal candidate for Invisalign clear braces if they have:
Mild underbites or overbites
Mildly crooked teeth
Excessive central tooth overlaps
Overcrowded teeth
Imperfect positioning of teeth when their mouth is closed
Gaps between their teeth
Protruding teeth
Patients can develop these dental issues due to genetics, injuries, or oral diseases. When left untreated, these issues could cause jaw pain, headaches, and other concerns. Treatment with adult braces could help.
5. Wearing Your Aligners
Your orthodontist can walk you through the treatment process.
Remember, you'll need to wear your aligners for 20 to 22 hours each day. You can remove your aligners to eat or drink beverages besides water. It's important to brush and floss after you eat.
Otherwise, food particles will get trapped between your teeth and the plastic aligners.
It's also important to develop a braces care routine. Otherwise, bacteria can build against the trays.
After removing your aligners, rinse them to keep saliva and plaque from building up. You can brush your aligners to remove plaque as well.
Avoid leaving your Invisalign aligners in the open. Instead, keep them in their case when you're not wearing them.
It's normal to experience some discomfort when you first start wearing your adult braces. However, plastic aligners are usually more comfortable than metal braces. You won't have to worry about wires or brackets.
Any soreness you experience should fade after a few days.
6. Aftercare
Your orthodontist will walk you through what happens after your treatment is over.
For example, you'll need to wear a retainer after your Invisalign treatment. The retainer will ensure your teeth don't shift back to their previous positions. You'll need to wear a retainer less and less as time goes on.
Your orthodontist can also help you determine if you'll need to consider other orthodontic options after your treatment.
7. Costs
The national average cost for Invisalign treatment falls between $3,000 and $5,000. Your provider can give you a more accurate estimate.
In comparison, traditional metal braces usually cost between $2,000 and $6,000.
Pricing can vary based on your location, insurance coverage, and oral health needs.
Straighter Smile FAQs: 7 Things You Need to Know About Invisalign Clear Braces
Invisalign clear braces can close the gaps between your teeth. You can renew your smile and boost your confidence with orthodontic treatment.
Consider scheduling a consultation appointment to determine if this orthodontic option is right for you.
Eager to learn more about adult braces? We're here to help!
Contact us today to get started.